Tecnología IoT para el Control Inteligente del Riego
Mejore la gestión de su sistema de riego y experimente la eficacia de una solución dedicada.
Video Manuals
Your ATLAS device will reliably accompany you without fail if you use and install it correctly. In just a few clicks, our user manuals and video tutorials help you find the information you need to properly set up and use your ATLAS.
Installation guides
Platform guides
Your content goes here. Edit or remove this text inline or in the module Content settings. You can also style every aspect of this content in the module Design settings and even apply custom CSS to this text in the module Advanced settings.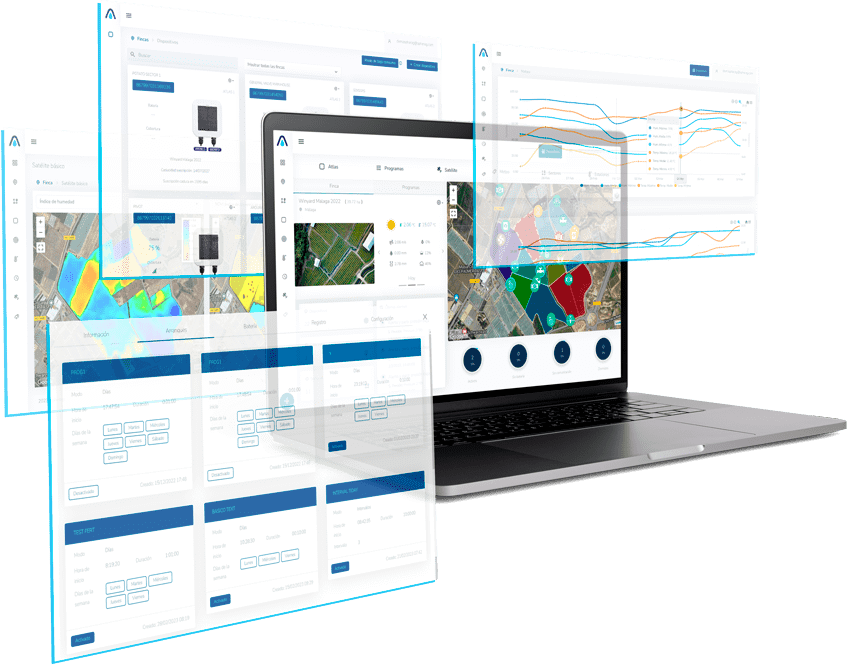 Automatiza tu finca en dos sencillos pasos
Visualiza y actúa sobre tu finca en cualquier momento y desde cualquier lugar en tiempo real
Solución IOT plug & play para la gestión inteligente de riego
Telecontrol y telegestión de sistemas de riego con la última tecnología IoT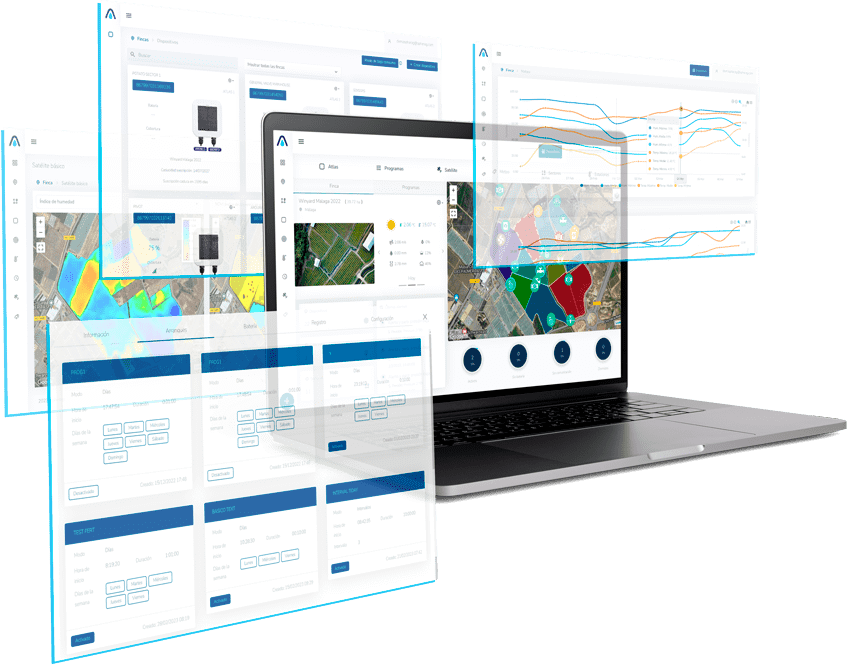 All in one Irrigation Platform: From device to advice
From smart programing to predictive maintenance and monitoring
Smart Irrigation & Water Management
Remote control and irrigation management powered by the latest IoT technology.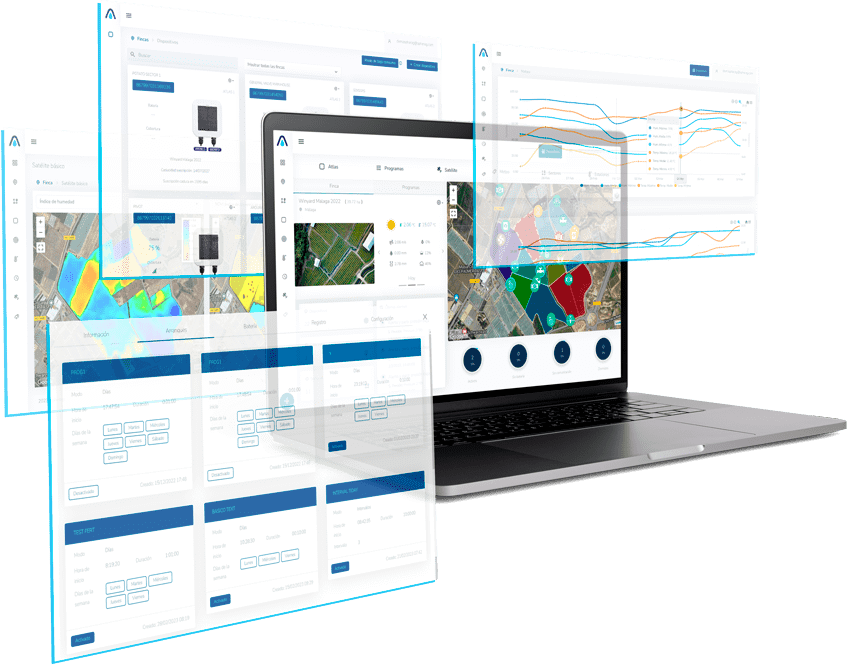 All in one Irrigation Platform - From device to advice
From smart programing to predictive maintenance and monitoring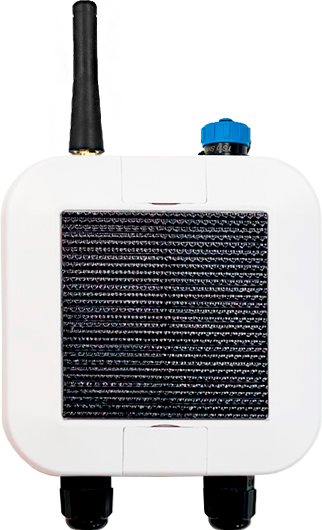 Plug & Play IOT Smart Irrigation & Water Management
Remote control and management for irrigation systems powered by the latest IoT technology.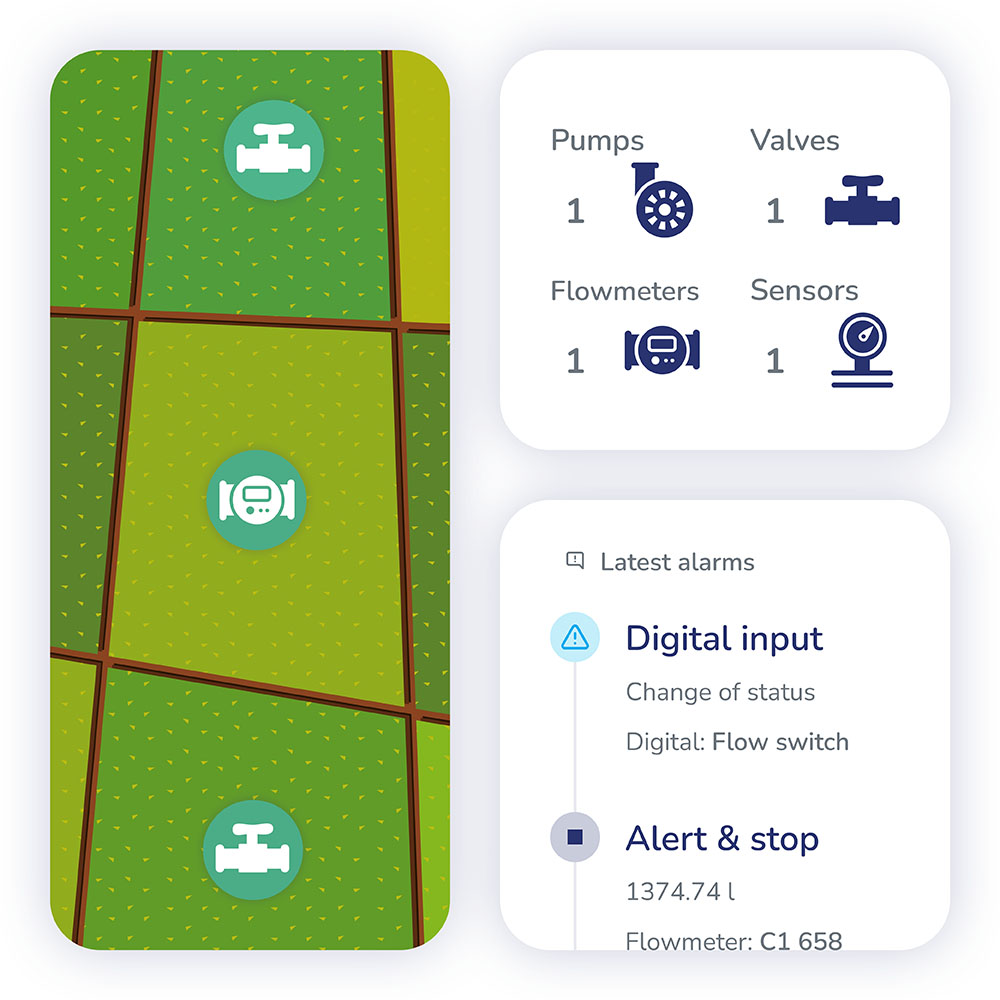 Irrigation Remote Control
Spherag's user-friendly platform offers real-time control of your farm irrigation. Easily monitor and manage your irrigation system, adjust settings, and optimize water distribution with just a few clicks.
Experience hassle-free farm management, increase productivity, and achieve optimal crop growth with Spherag's intuitive remote control solution.
Spherag's advanced platform automates actuating elements of your irrigation system including pumps, valves, fertilizers, and fertilizer mixers. Achieve precise control, optimize water and fertilizer distribution, and minimize manual intervention.
Streamline your irrigation process, enhance efficiency, and maximize crop yield with Spherag's comprehensive automation solution.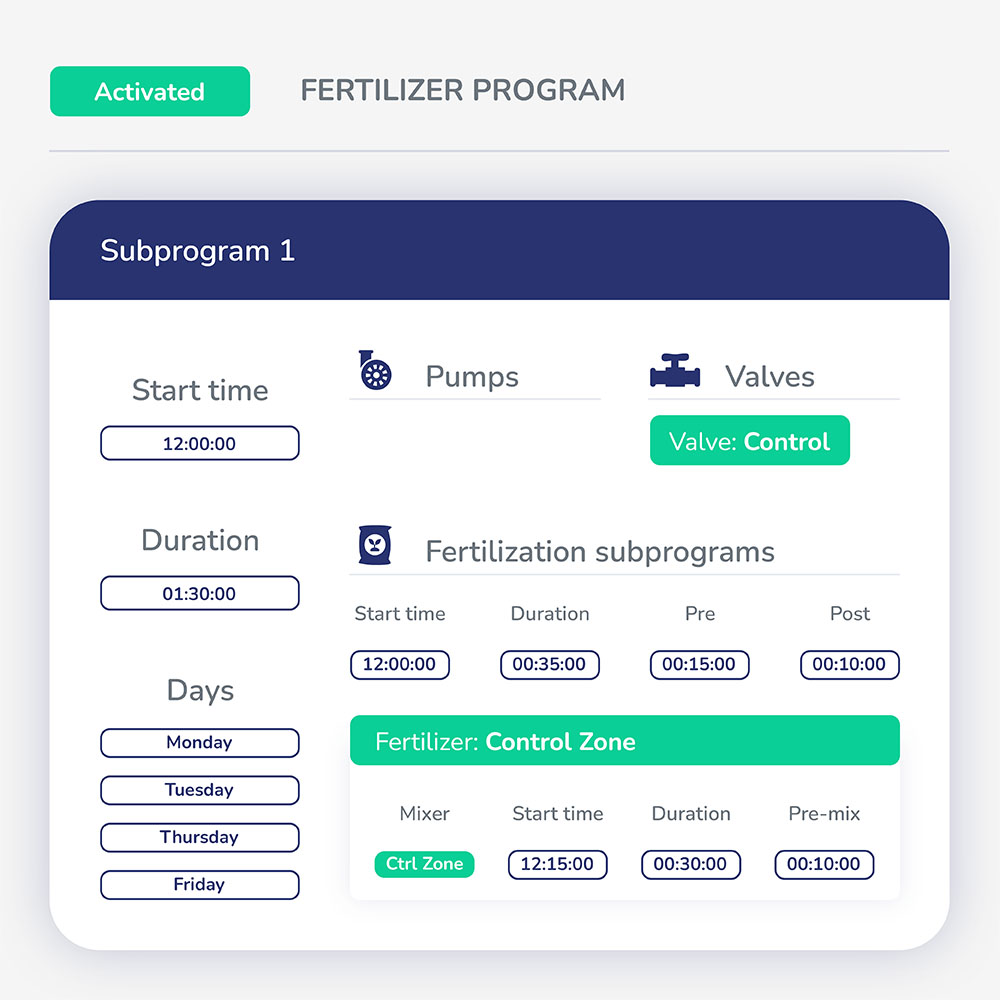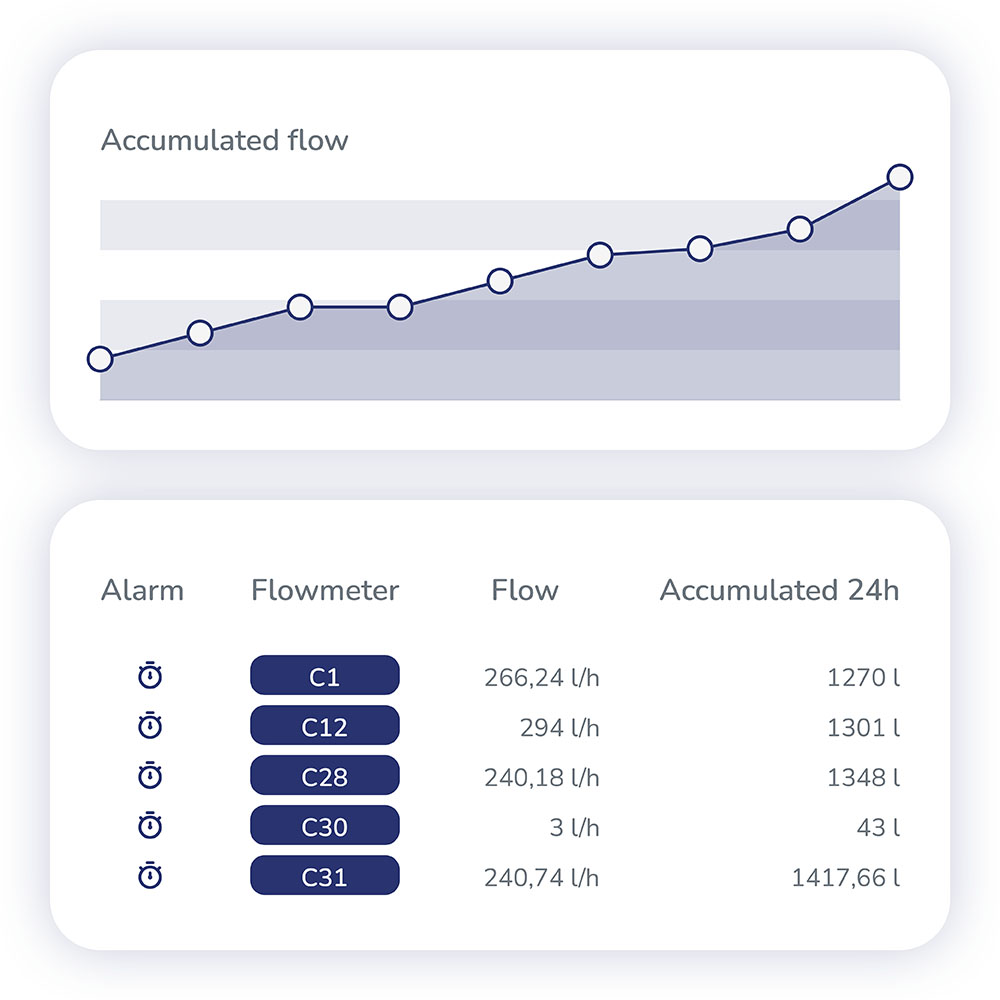 Irrigation Monitoring System
Spherag's comprehensive platform enables precise monitoring of irrigation water consumption, pressure, and flow. Gain control over your irrigation system, detect anomalies, and optimize water usage.
Monitor real-time data, prevent wastage, and achieve efficient water distribution for optimal crop growth. Enhance your irrigation management with Spherag's advanced monitoring system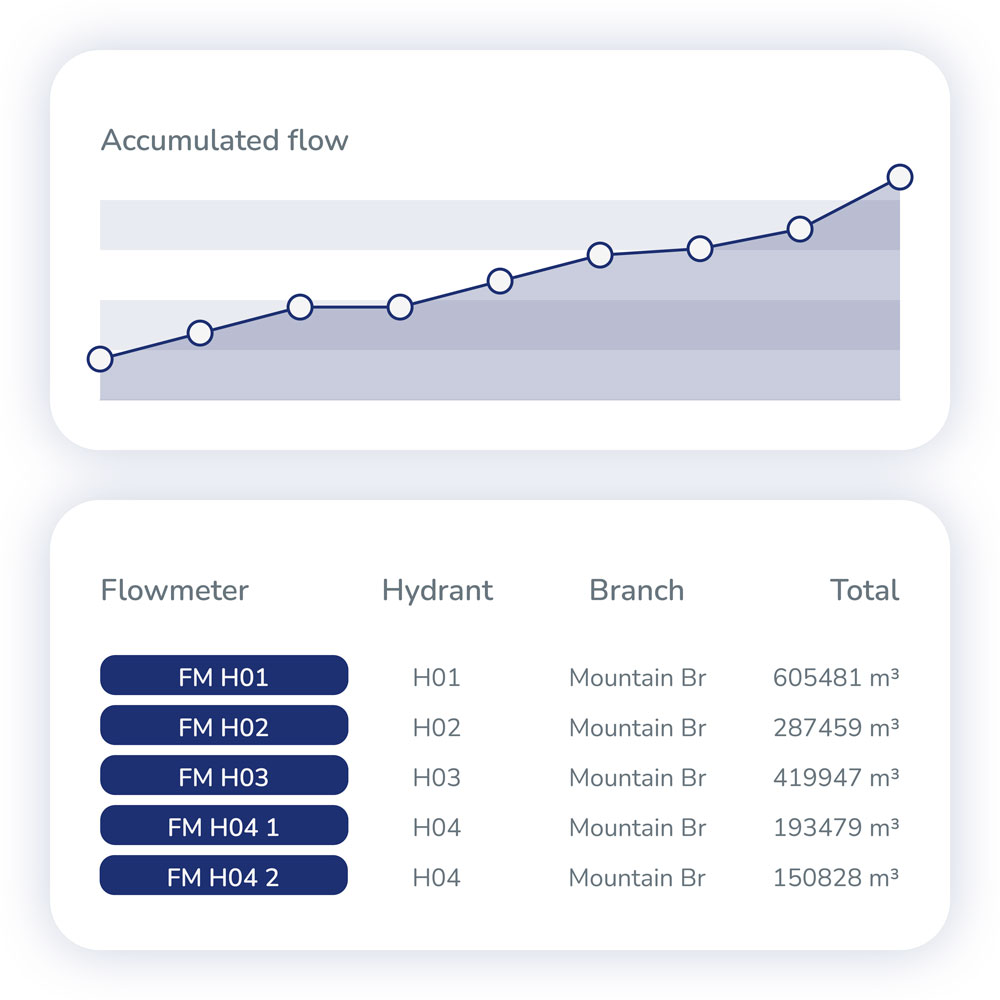 Spherag's advanced flowmeter monitoring empowers water system administrators to view and store historical meter data. Filter by branches, hydrants, system users, devices, and table types (flow or accumulated flow).
Analyze data, detect patterns, and optimize water flow strategies. Maximize resource utilization and reduce costs with Spherag's comprehensive platform.
Spherag's platform enables precise water pressure monitoring for enhanced control and optimization. Administrators can monitor real-time pressure data, identify anomalies, and take proactive measures to ensure efficient water distribution.
Maximize system performance, prevent damage, and improve overall water management with Spherag's innovative solution.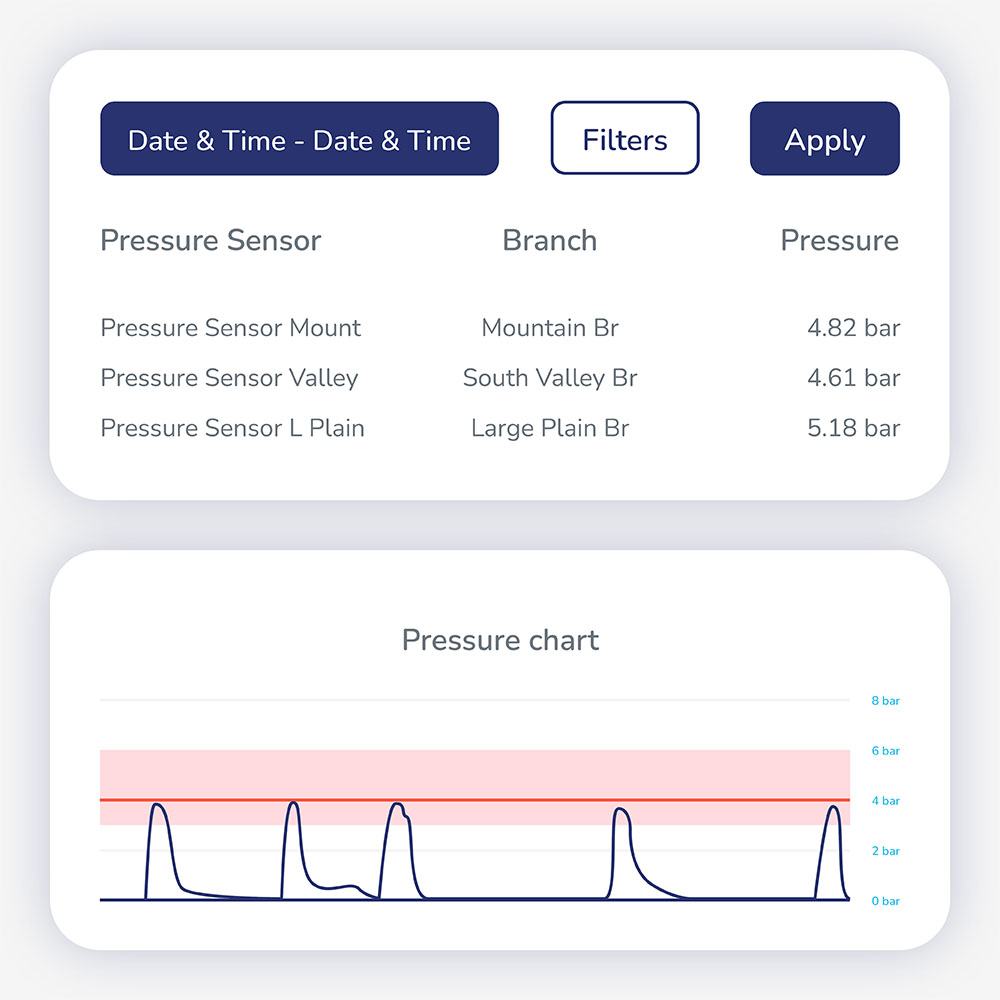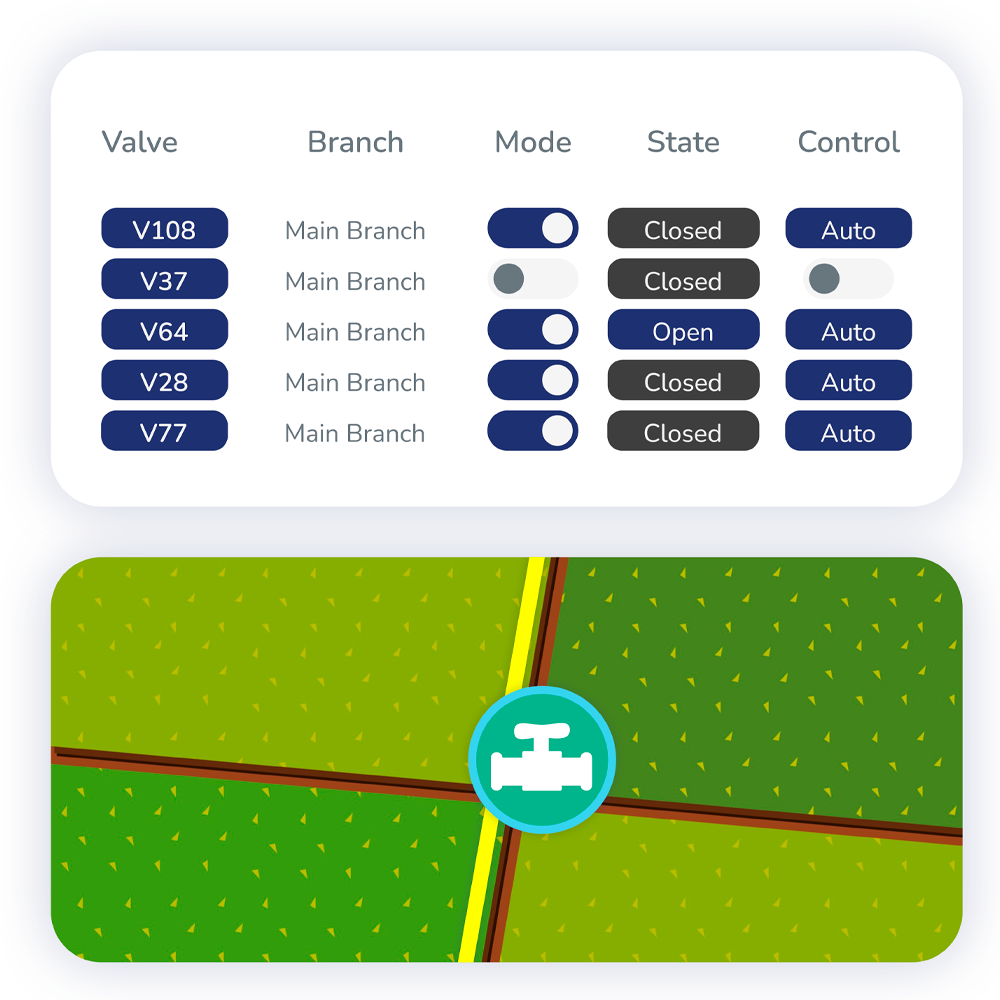 Spherag's cutting-edge platform offers automated control of water valves for improved efficiency and reduced manual intervention. Administrators can remotely monitor and manage valve operations, set schedules, and respond to emergencies promptly.
Enhance water distribution, minimize wastage, and optimize system performance with Spherag's advanced automation solution.